Editorial Reviews
It's so important to have a catchy review on the front and/or back cover of your 'soon to be published' or 'recently published' book. And, of course, on your Amazon Book Page under Editorial Reviews.
Click on the book title links below to see some of the editorial reviews we have organised for authors. If you would like us to organise a review for you, simply click here.
Valentine to Faith

By Victoria Foyt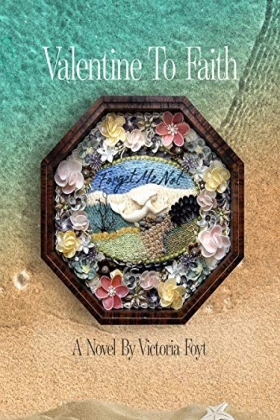 Buy on
Amazon
A WISHING SHELF BOOK REVIEW
3rd January 2022
TITLE: Valentine to Faith
AUTHOR: Victoria Foyt
Star Rating: 4

'A wonderfully written literary novel populated with mesmerising characters. I was enthralled. Highly recommended.' The Wishing Shelf

REVIEW
Allow me to begin by saying this is a very good novel. It's not often I get to enjoy such a cleverly plotted story with such literary merit. Valentine to Faith is the gripping tale of a woman (Angel) who must face her abusive past in order to prevent her daughter from making the same mistake she did. This book is a study of character, abuse, vulnerability, and intimacy. The writing style is delightful; I'd call it a 'slow burner', the author taking her time to develop her characters so the reader can truly get to know them.
The first word I thought of when I read this novel was 'struggle'. Not that it was a struggle to read, but the story looks at the 'struggle' of a single mother trying to do the best for her daughter. The author also works hard (successfully) to explore the terrible struggle women often face with 'abuse'; In many ways, the author is exploring the curbs and limits forced on women by the community they live in. The protagonist 'feels' so very much – all of the time – and it was this intimacy with the central character I enjoyed the most.
To sum up, I thoroughly enjoyed this book. Admittedly, it's a little slow going at the beginning, but for the most part it's superbly written – and the sprinkling of shell facts adds considerable charm. Most readers, particularly women, will find it gripping; the sort of book to get lost in; the sort of book which allows you to get to know every character very, very well. Also, I suspect, many will find this story helps them to reflect on the strength of a mother/daughter bond. This, in many ways, is a book to curl up on a sofa with; the sort you recommend to a pal; that gets tatty corners as it's read so much.
Enjoy!

A 'Wishing Shelf' Book Review
www.thewsa.co.uk

Sponsored Ads
STUFF
An amusing romp through
the history of chemistry.
www.amazon.com
---
A Night at The King's Inn
Award winning tale of
intrigue, mystery, and horror.
Amazon
---
ICE QUEEN
YA romance about the dangers
of sexting & cyberbullying.
www.amazon.com
---
Everything All At Once
Teenage life (with a playlist)
Listen while you read.
Amazon
---